Real Madrid Reviews
Real Madrid trips received an average review score of 4.6 based on past customer experience.
Read reviews
In four clicks to Estadio Santiago Bernabéu
Customise your own package by selecting your own flight, travel dates, hotel and seating. No surcharges!
A visit to a live home match of Real Madrid, the Royal Club, is one very special experience. The wonderful past players, the classic white strip, the awesome Santiago Bernabéu stadium... everything about this club is very special!
Experiences from our customers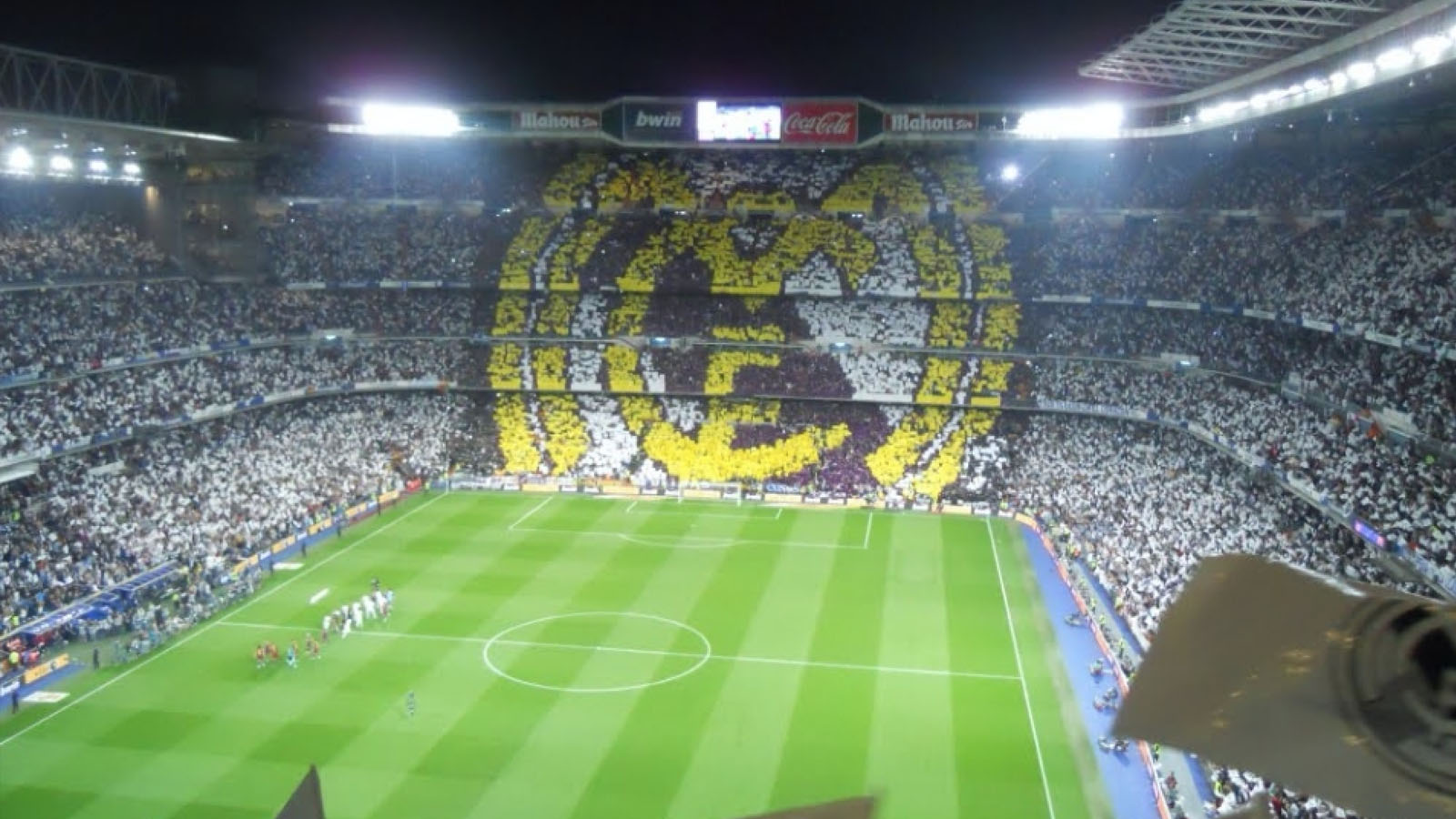 An excellent trip. Did not use the flights in the package as they were at inconvenient times and airports but the hotel was much better than we had imagined,with the breakfast exceeding our expectations. The football tickets were awaiting us on our arrival as arranged. The receptionist we saw most of was helpful beyond the call of duty but all staff were pleasant and helpful. The hotel is in a good area and within walking distance of the stadium which is important when leaving after the match. It would be impossible to use the Metro at this time! The service we had when phoning your office before departure was also helpful and informative. We enjoyed Madrid and spent Sunday exploring places we had not been on our last trip.
Tip: Make sure your hotel is within walking distance of the Bernabeu and allow plenty of time to find suitable restaurants for your main meal as they are few and far between! Also on arrival buy a card of ten tickets for travel on the Metro for about €12. It works out much cheaper!
M. Sparks, 2 Persons
3 November 2018
Matches
1 night, Wed. 12 December 2018
from £225
(flight, hotel, ticket)
from £137
(hotel, ticket)
1 night, Sat. 15 December 2018
choose from many flights, hotels and match seats
from £321
(flight, hotel, ticket)
from £134
(hotel, ticket)
2 nights, Sat. 5 or Sun. 6 January 2019
...
choose from many flights, hotels and match seats
from £319
(flight, hotel, ticket)
from £151
(hotel, ticket)
Madrid
Barcelona's great rival might not have the Mediterranean at its doorstep, but this doesn't make it any less enthralling a destination. Fizzing with life and energy, Madrid is the cradle of the Spanish movida, the counter-cultural movement that exploded in the city after the end of the Francoist dictatorship. The city continues to echo this emblematic period in its openness, fashion, and underground scene. And, of course, its dedication to partying till the sun comes up.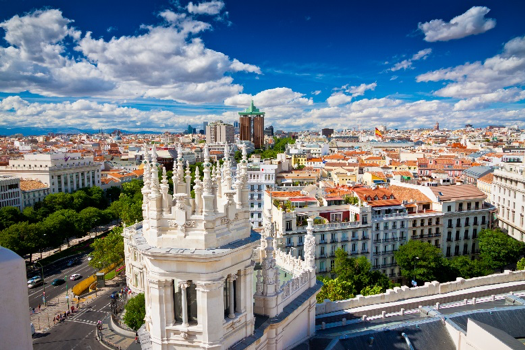 Seating info
As standard we will reserve category 3 seating for you. It is possible to upgrade your seats to category 2 and category 1 should you wish. Here is an overview of the seating categories for Real Madrid:
Category 3 (3rd ring, short side) - as indicated in blue in below stadium map
Category 2 (1st or 2nd ring, short side or 3rd ring, long side) - as indicated in green in below stadium map
Category 1 (1st or 2nd ring, long side) - as indicated in yellow in below stadium map
Categorie 1 VIP (outside seats located in the Lower Main Stand, very close to the pitch and to the players and includes 1,5 hours before until 1 hours after match access to the exclusive VIP catering in the Veterans Lounge.
All categories offer you an excellent view of the pitch however it is recommended that you upgrade to at least category 2 for a small supplement as this will bring you even closer to the action!
The supplement per seating is different for each package. In step 2 of the booking procedure you can choose the category of you preference.


Photos

Category 3 - Seating on the third ring of the short side.


Category 2 - Customer Floris Roos seating on the lower 2nd ring of short side.

Category 1 - Seating on the long side, second ring.