Matches
2 days, Sun. 1 September 2019
choose from many flights, hotels and match seats
from £335
(flight, hotel, ticket)
from £137
(hotel, ticket)
3 days, Sat. 21 or Sun. 22 September 2019
choose from many flights, hotels and match seats
from £257
(flight, hotel, ticket)
from £182
(hotel, ticket)
3 days, Sat. 28 or Sun. 29 September 2019
choose from many flights, hotels and match seats
from £556
(flight, hotel, ticket)
from £476
(hotel, ticket)
In four clicks to Wanda Metropolitano
Customise your own package by selecting your own flight, travel dates, hotel and seating. No surcharges!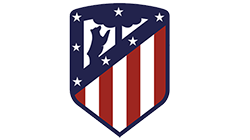 The originally working class club from Madrid plays its home matches in the Wanda Metropolitano. Here the fanatical home supporters literally 'sit on top of the pitch'. Atlético has a very sound team at their disposal, with players such as Antoine Griezmann, Diego Godín and Koke making Atlético a very tough team to beat at home.
Madrid
Barcelona's great rival might not have the Mediterranean at its doorstep, but this doesn't make it any less enthralling a destination. Fizzing with life and energy, Madrid is the cradle of the Spanish movida, the counter-cultural movement that exploded in the city after the end of the Francoist dictatorship. The city continues to echo this emblematic period in its openness, fashion, and underground scene. And, of course, its dedication to partying till the sun comes up.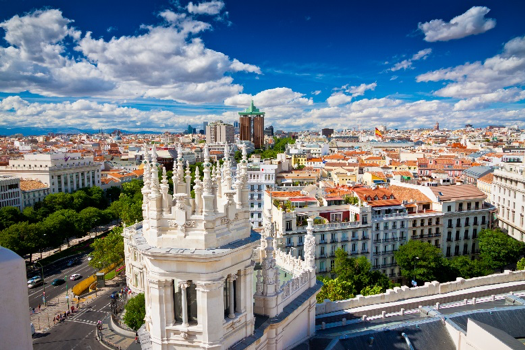 Experiences from our customers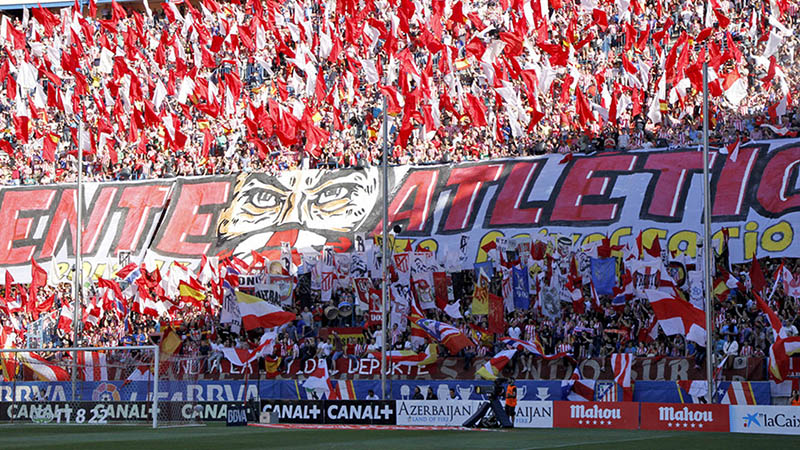 Another excellent trip , every aspect was perfect, Madrid a vibrant and exciting city. The atmosphere at the match was amazing!
Tip: Metro is the best option for travelling to the stadium. Not much in way of food around the stadium.
J. Topping, 2 persons
9 March 2019