FC Barcelona Reviews
FC Barcelona trips received an average review score of 4.7 based on past customer experience.
Read reviews
In four clicks to Camp Nou
Customise your own package by selecting your own flight, travel dates, hotel and seating. No surcharges!
A visit to a match of FC Barcelona in the gigantic Nou Camp (capacity over 98,000) is a totally unforgettable experience. Barça won the Copa del Rey last season. The team, now trained by Ernesto Valverde, is guaranteed to demonstrate some fearless attacking and spectacular football. Watch stars such as Messi, Coutinho and Suarez in action and of course enjoy a long weekend with the delights of the wonderful city of Barcelona. A journalist of the Daily Mail went on a trip to FC Barcelona with us. Read about his experiences on the website of the Daily Mail.
Experiences from our customers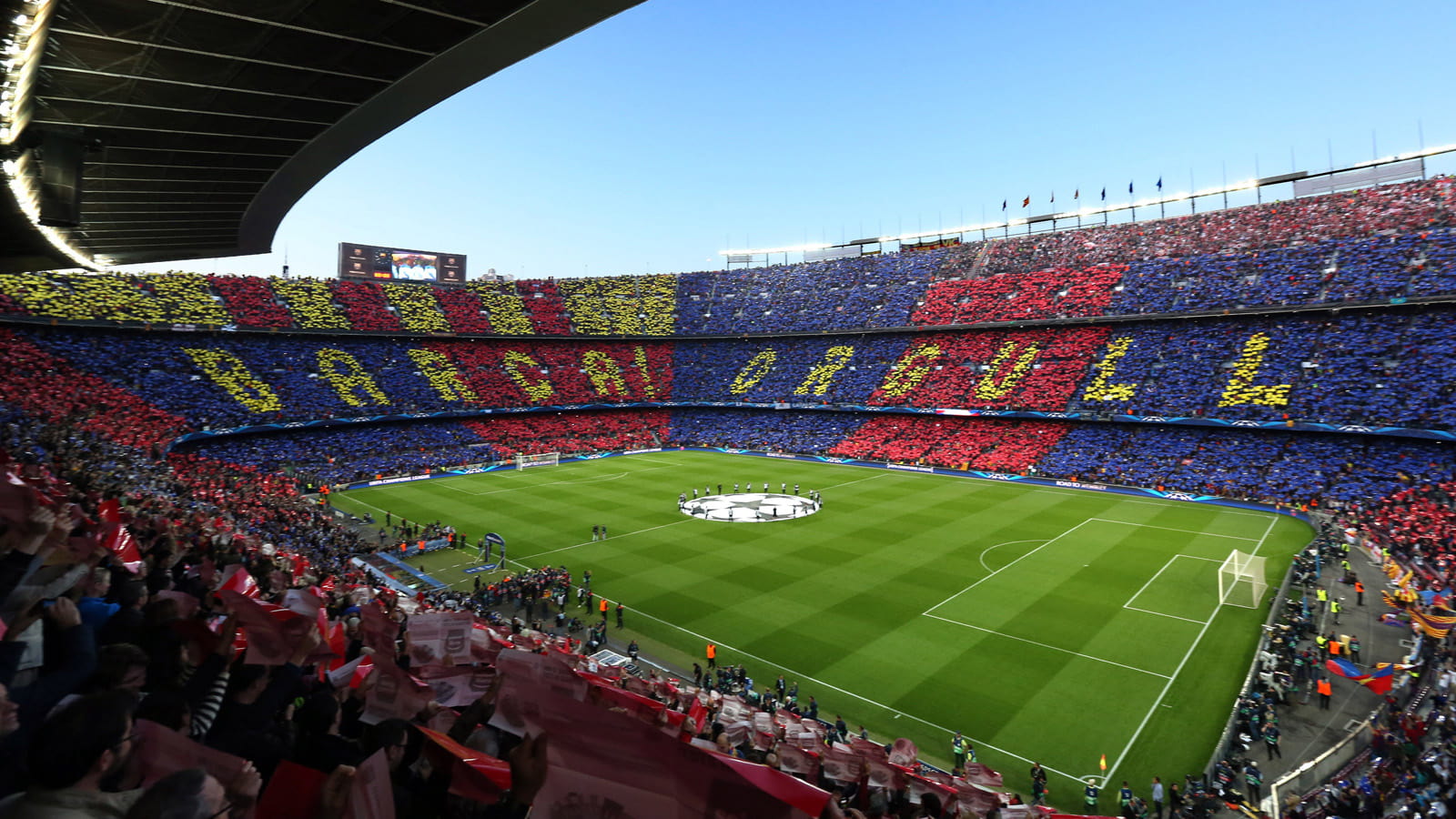 We decided to book a surprise 21st Birthday present for my son Craig. Having looked at the options we booked the whole weekend package through Football Break. Flights, hotel, Camp Nou tour and football tickets. All the paperwork and information arrived a couple of weeks before the trip. Everything was easy to understand and the weekend arrived and everything went smoothly. We had a great tour of the Camp Nou on the Saturday, a fantastic evening in Barcelona and leisurely Sunday with the game at the Camp Nou Sunday afternoon. The atmosphere was something special and our seats were amazing. My son Craig said it was something he had dreamed of since a little boy. Watching Messi score 2 goals was the icing on the cake. We walked back to our hotel via a lovely Tapas bar Monday we had a leisurely wander around central Barcelona before our flights home. It was the perfect weekend one we will never forget. Thank you so much!
Tip: Get the train from the airport to central Barcelona we stayed next to Sants Train station the trip was simple one Train Three stops 4.30 euros each.
J. Killet, 3 Persons
11 November 2018
Matches
1 night, Tue. 11 December 2018
from £541
(flight, hotel, ticket)
from £244
(hotel, ticket)
1 night, Sun. 16 December 2018
choose from many flights, hotels and match seats
from £380
(flight, hotel, ticket)
from £301
(hotel, ticket)
1 night, Sun. 23 December 2018
choose from many flights, hotels and match seats
from £250
(flight, hotel, ticket)
from £106
(hotel, ticket)
Barcelona
Gerard Piqué's city happens to be one of the most cosmopolitan and avant-garde in Europe. It is also one of the most popular destinations for European tourists, with almost 30 million flocking here every year to laze on its beaches and marvel at its beauty. This puts it at number 4 on the list of most-visited cities in the European Union. It's not hard to figure out why, given its rich cultural heritage, gastronomy, balmy temperatures and permanent holiday atmosphere.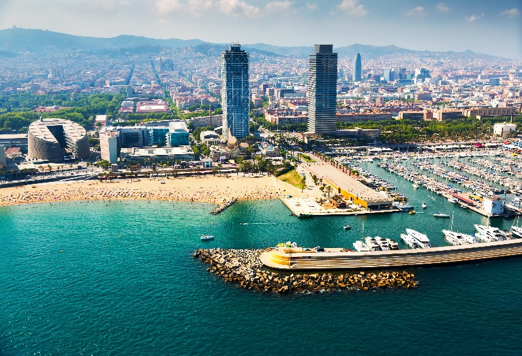 Seating info
As standard we will reserve category 3 seating for you. It is possible to upgrade your seats should you wish. Upgrades are available to category 2 and category 1. An oversight of categories for FC Barcelona:
Category 3 (3th ring, short side)
Category 2 (1st or 2nd ring, short side)
Category 1 (1st or 2nd ring, long side)
All categories offer you an excellent view of the pitch however it is recommended that you upgrade to at least category 2 for a small supplement as this will bring you even closer to the action!

The supplement for seating upgrades may vary with each package. You may choose your category of match seat in step 2 of the booking process.

Photo's of your view in Camp Nou
Category 3 - Seating on the third ring, short side. Official name: Gol 3.
Category 2 - Father and son Krumm with seating on the first or second ring, short side. Official name: Gol 1-2.
Mr Ellert with category 2 seating (1st ring).
Category 1 - Seating on the first or second ring, long side. Official name: Tribuna 1-2 or Lateral 1-2.