Tips to experience a Premier League weekend
They say the essence of football lies in England, and it's true as the Premier League is one of the most beautiful sporting competitions. In case, you're wondering what to expect in your football trip to England, we have a few examples for you that might help you decide how to make the most of your experience at some of the most iconic teams in the world.
Fish and chips or typical food
Some people, when they go abroad, they don't know what to eat and often stay in their comfort zone and look for a franchise. But we recommend trying the peculiar English food! Go to small restaurants or small pubs that offer typical dishes to truly experience a Premier League match as a local. Start off your day with a nice English breakfast, mostly comprised of eggs, beans and sausage. Hungry at the match? Then go for fish and chips or pies, served pretty much at every football stadium in the country.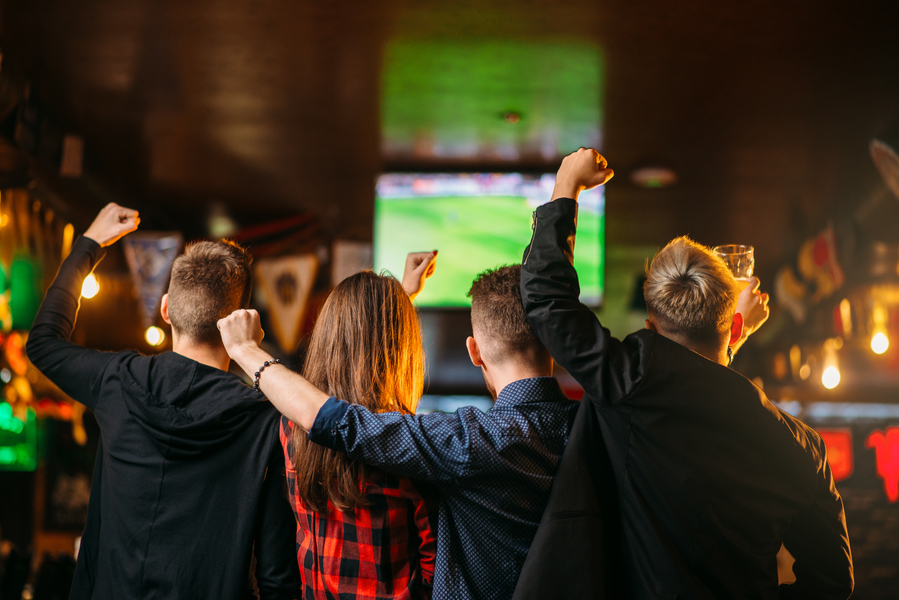 Drink in local pubs
Every football fan, before or after being at the stadium, goes for a drink with other fans, especially if the team they support comes out victorious. Bear in mind, alcoholic beverages are not allowed inside the stadium, so fans normally go to a pub before the match to have a pint.
You'll find many of these bars and pubs around the stadiums. Usually, these types of pubs are decorated in the colours of the local team, where you can often hear some nice music or, more impressive, fans chanting their club songs while drinking a beer and eating some snacks.
If you happen to be in London for your football trip to watch teams like Arsenal or Chelsea, you should visit the most special of football pubs in the world. The Freemasons Arms pub and is located in the city centre and pays tribute to the demolished Freemasons Tavern, the place where football pioneers wrote the laws of the game in 1863. Although the original tavern was demolished, the Freemasons Arms pub offers a great variety of football memorabilia that roots directly to the origins of the sport.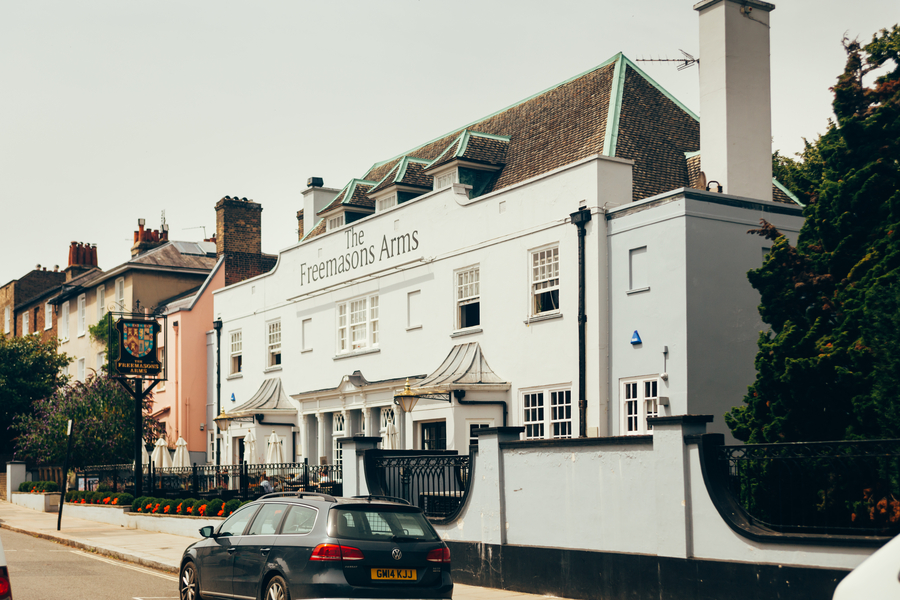 Buy the local programme and visit the club museum
Football programmes are one of the most beloved traditions of English football. Before every home game, fans can buy the official club magazine to immerse more in the club culture. Here you will find news and articles about the team, interviews with the players and basic information about today's match, including an analysis of the rival. Each club does it their own way, and some of them become elements of desire by collectors. It won't be a piece of reading to whet your appetite before the match, but also a nice souvenir that will stay in your shelf.
On top on that, try to do a stadium tour during your football trip to England to have a behind-the-scenes look of your team's home. Every Premier League stadium has its own history and almost all of them offer tours to learn more about the history of your club. Since you're going to watch a football match, what could be better than knowing the background of the team and the stadium you are going to visit? It's also a great opportunity to take pictures in the best spots of the stadium. Also, seeing it full during the match and empty during a tour will make you admire its beauty more and will remain in your memories for life. Anfield or Old Trafford are two of the most iconic stadiums of English football.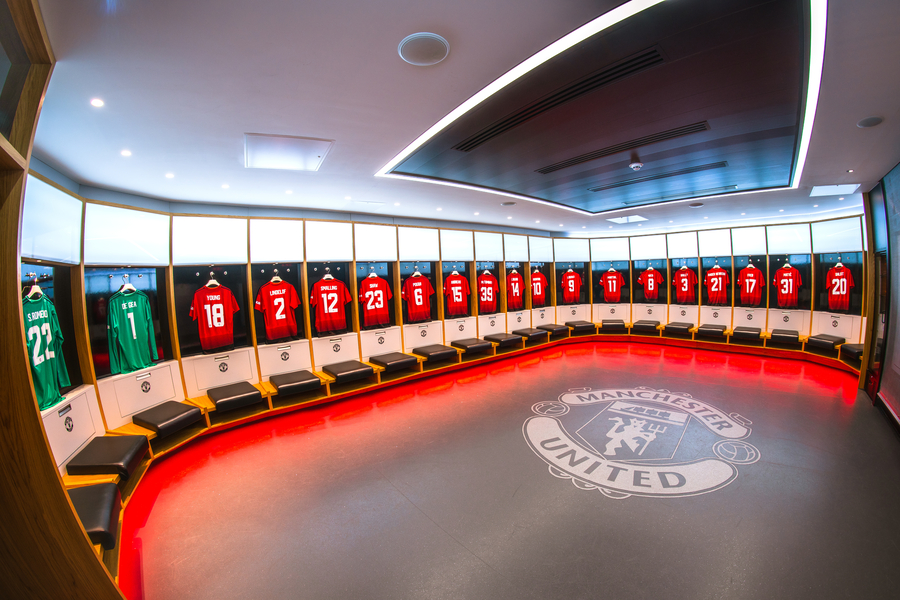 Wear a scarf of your team
Fans play a very important role in English football. As you can imagine, supporters wear the team's colour as they root for them, so if you want to experience a Premier League match as a local you should definitely sport some club gear before immersing yourself in the crowd. For example, you won't regret feeling part of the Manchester City fan base in their sky blue scarfs during their matches.
Near the stadiums or even in the city centre you will find shops selling clothes and accessories related to the team. A jersey or a cap are recurrent items, but how about a scarf? After all, the trend to wear scarves at football stadiums was born in England, and there's a big market for it. There are endless designs in nearby stands next to the stadium, and if you're lucky enough maybe you'll find some with the date and some info about the match knitted on it, which makes for a perfect souvenir!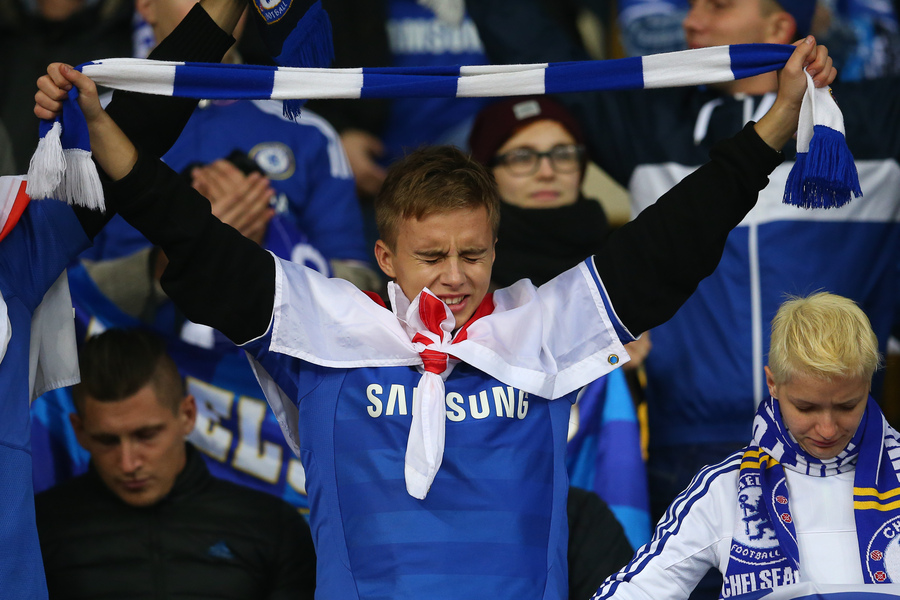 Boxing Day (only in Christmas)
England, as many other Christian countries, celebrate Boxing Day. Boxing Day is celebrated the day after Christmas and is definitely an experience if you visit the country during that time. The day is celebrated on the 26th but if it happens during a weekend it is moved to the first Monday that comes. During this days, a lot of shops offer discounts and cheaper prices.
How did Boxing Day originate? This festivity was created in 1871 to give people in need leftovers from Christmas Day or some presents (this is why a sales period comes with Boxing Day) but as time went by, the British started to change their habits a bit.
Perhaps you are wondering why Boxing Day is mentioned on a football trip to England. Not everyone knows that during this magnificent day, Premier League matches are played. Teams normally face a local rival to make traveling easy for players and fans, and the atmosphere is very special those days, with entire families going to the stadium that day. So why not take the opportunity to watch these magnificent matches during the Christmas holidays?