Matches
1 night, Sun. 16 December 2018
choose from many flights, hotels and match seats
from £191
(flight, hotel, ticket)
from £115
(hotel, ticket)
1 night, Sat. 22 December 2018
choose from many flights, hotels and match seats
from £392
(flight, hotel, ticket)
from £110
(hotel, ticket)
2 nights, Sat. 5 or Sun. 6 January 2019
...
choose from many flights, hotels and match seats
from £225
(flight, hotel, ticket)
from £139
(hotel, ticket)
Barcelona
Gerard Piqué's city happens to be one of the most cosmopolitan and avant-garde in Europe. It is also one of the most popular destinations for European tourists, with almost 30 million flocking here every year to laze on its beaches and marvel at its beauty. This puts it at number 4 on the list of most-visited cities in the European Union. It's not hard to figure out why, given its rich cultural heritage, gastronomy, balmy temperatures and permanent holiday atmosphere.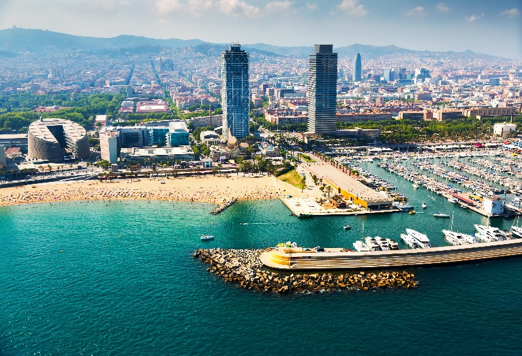 Seating info
As standard we will reserve category 2 seating for you. It is possible to upgrade your seats should you wish. Upgrades are available to category 1. An oversight of categories for RCD Espanyol:
Category 2 (short side)
Category 1 (long side)
All categories offer you an excellent view of the pitch however it is recommended that you upgrade to at least category 1 for a small supplement as this will bring you even closer to the action!